Catching Up..
Saturday, February 16, 2008
Sorry for abandoning your blogs
I worked both jobs the past three days & I haven't had much time for anything. So here are a few updates:
Valentine's Day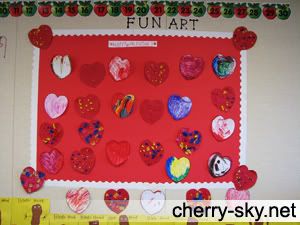 Kaylie got sick at school so I had to pick her up early. We stayed long enough to pass out Valentine's.
I worked both jobs then Manuel's mom dropped Kaylie off at my school and we headed to Olive Garden. Traffic was mad! Met my family there (it was insanely packed) & had dinner. Got home around 9pm and was SO tired!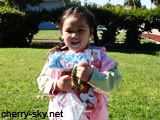 Wilton Course 3
Our last day was this past Wednesday.
My first day working both jobs and ended up staying 1/2hr later at school. Made me late for my Wilton class but it all worked out. Here's the fondant cake I made..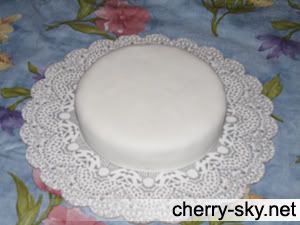 Site
My hosting company changed their packages so I transfered to a Reseller Plan b/c it was $3 a month cheaper & I got 3x more space & bandwidth~!
Now I'll be hosting a domain for my little sister. I'm thinking about hosting another domain or two so if anyone needs a domain hosted let me know & I'll consider it.
Work (2nd job)
It's been going really good. I learned all their names the first day — 12 kids total in my class. I'm still waiting to find out the details of it though. Heather will be calling the owner on Monday to find out my schedule.
School is closed Monday due to President's Day. So.. I'll be working at my primary job until 1pm then off the entire day. 🙂 No 2nd job & no Speech class!!
T.O.D.A.Y.
I have a few errands to run since I've been pretty busy all week. I need to get some lotion & hand sanitizer at Wal-Mart for work & buy a PINK Motorola Bluetooth from Best Buy (it's on sale). I also want to go to Kinokuniya b/c March's J-mags are out.
Hope you guys are all doing good. I'll stop by later on tonight. I have 36 feeds to catch up on! Have a great weekend~
Kiki