Busy Havin' Some Fun..
Sunday, June 21, 2009
HAPPY FATHER'S DAY~!!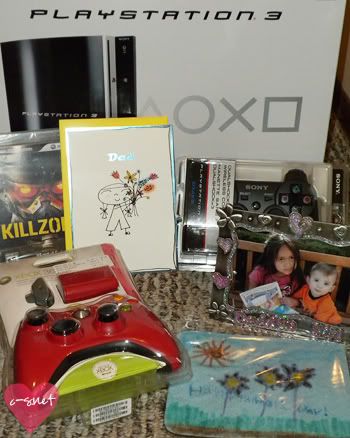 Manuel surely got lucky this year!
Kaylie made him a mouse pad at school & got him a red XBOX360 controller & a Daddy's Girl picture frame. I ended up getting him a PS3 which came with a free extra controller & bought KillZone2 for it. I didn't want to spend $400 but figured it'll be his Father's Day & Anniversary present, hehe~ Our 4yr wedding anniversary is in 4 days.
We ate at The Cheesecake Factory with my family. It was a bit stressful & irritating in the beginning since we got there 30+ minutes before anyone else!
They were about to give our table away but luckily my family showed up with like a minute to spare, geeze~
---
I can't believe how time has been flying lately. I've been pretty busy the past two weeks but mostly doing fun stuff! 😉
I have been on the internet but only to do a few things:

Pay bills
Dress up Poupee
Check/Respond on FaceBook
So my emails & rss feed have been off the charts!! I started going through my 1,091 emails last Sunday but stopped when I had 465 left. I finished going through them at school yesterday whilst listening to the lecture, haha~ My rss feed has over 300 items but I'm going to start working on that later~
So I'll begin by listing off what's been going on lately..
WORK:
Beginning last Monday until August I will be working 7am – 2pm. Which means for most of the summer I'll be off by 2pm!! The school that I work at needed to cut back on hours since we will not have full enrollment for the summer. My class (age 6wks to 2yrs) will only have 4 kids instead of the usual 12 for the entire month of July. This means I will be by myself all day with the kids. Cutting two hours a day does add up money wise which means my paycheck will be around $300 short!! To make up for this I will be working an hour most mornings at my other job (5:15am – 6:15am) to help relieve some of the lose. Plus I can pick up extra hours in the evening if I want.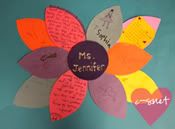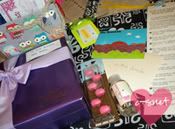 Teacher Appreciation Week was May 26 – 29th~
SCHOOL:
I had my last official class yesterday for my Montessori Teacher Training. I so did not want to get up at 6am on a Saturday, believe me! My practicum will begin in September which means I'll have to go to meetings one Saturday a month until May 2010. My graduation will be in June 2010!!
In August I've decided to take a Digital Photography course at the local community college for the fall semester.
I'm going to hold off on Japanese until the Spring. I figure since I take so many pictures that I can immediately use what I learn from the course. I'm really excited & wished it started sooner.
FAMILY:
Manuel & I took Kaylie to a local amusement park two weekends ago. She had a lot of fun and so did we. Her & I both got season passes so I'll try to take her during the week after we get out of school when the weather starts to get warmer. They have a huge water park area that we'll be hanging out at, hehe~
Last Sunday Manuel's grandma & I took Kaylie to the annual carnival that's in the city I work. It was super small so we were in & out in 20 minutes, hehe~ Kaylie made me go on this pirate ship that rocked back & forth and made me sea sick!! I felt so queasy on it & even afterward when we were at Target!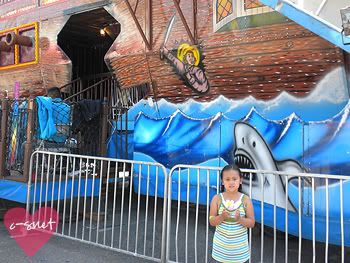 ---
About two weeks ago Manuel was working in chinatown in San Francisco & picked up a few things for Kaylie & me. I adore my owl sake cup & the tenshi neko tote is oh so cute!!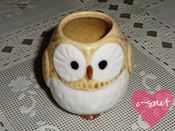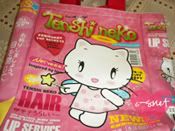 HEALTH:
I've been doing pretty good about not getting a fever back, haha~ I try really hard to drink enough water during the day but I'm not getting quite enough. All I've been drinking is water but it's about 1/2 of the 8 glasses a day I'm suppose to have. Last week I bought some Country Time Lemonade packets to add to my water since I'm getting pretty bored with no flavor. It's helping!
I haven't gotten my knee checked out yet. The pain seems to have subsided right now. I think it's because I have less kids at school so I'm kneeling less which means less pressure on it. Hoping that's the answer, hehe~
FISHEYE 2: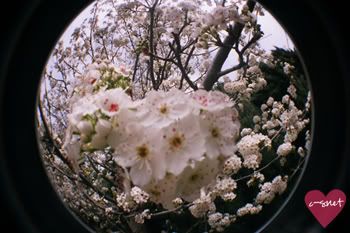 I developed three rolls of fisheye film and was only able to get one roll onto flickr. I'm hoping this week I can get to the rest of them. I really love the cloud shots & can't wait to upload them.