Archive for the 'Daily' Category
Sun, June 21st '09
Busy Havin' Some Fun..
HAPPY FATHER'S DAY~!!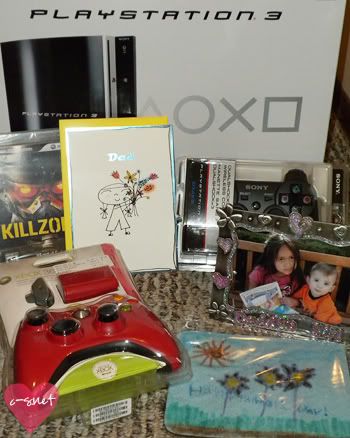 Manuel surely got lucky this year!
Kaylie made him a mouse pad at school & got him a red XBOX360 controller & a Daddy's Girl picture frame. I ended up getting him a PS3 which came with a free extra controller & bought KillZone2 for it. I didn't want to spend $400 but figured it'll be his Father's Day & Anniversary present, hehe~ Our 4yr wedding anniversary is in 4 days.
We ate at The Cheesecake Factory with my family. It was a bit stressful & irritating in the beginning since we got there 30+ minutes before anyone else!
They were about to give our table away but luckily my family showed up with like a minute to spare, geeze~
---
I can't believe how time has been flying lately. I've been pretty busy the past two weeks but mostly doing fun stuff! 😉
I have been on the internet but only to do a few things:

Pay bills
Dress up Poupee
Check/Respond on FaceBook
So my emails & rss feed have been off the charts!! I started going through my 1,091 emails last Sunday but stopped when I had 465 left. I finished going through them at school yesterday whilst listening to the lecture, haha~ My rss feed has over 300 items but I'm going to start working on that later~
So I'll begin by listing off what's been going on lately..
Tue, April 21st '09
Some time off..
I'm so glad I'm off this week… it's like time to recoup!! Unfortunately I did get sick at the beginning of my Spring Break. 
Yup, that's how lucky I am!! I'm all good now, thankfully.
Saturday we took Kaylie to Roaring Camp & Santa Cruz. It was an all day outing. I started feeling sick that day but I blamed it on car sickness since driving over the hill can get you pretty woozy with all the twists & turns. 
We had a nice day out.. the weather was beautiful & super sunny.
Roaring Camp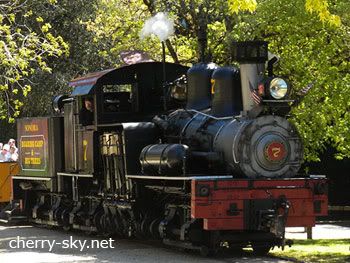 //
Index