Archive for the 'Friday 5' Category
Sun, February 24th '08
Cream puffs anyone?
We've had rainy weather all week and starting tomorrow it's going to be sunny again, yay~!! I love when it's nice out.
Yesterday we went to Pedro's Restaurant for my Mom's 50th birthday~ There were 21 of us!! It was yummy & it totally filled me up, haha~ Of course my dad foot the $450 bill.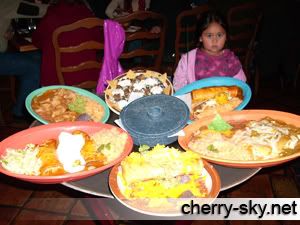 Today I ran to Safeway to pick up a prescription and that's about it. I've just been home all day. I did type up my outline & evaluation for my Public Speaking class.
The Oscars is on right now & I can hear it in the living room b/c Manuel's grandma is watching it.
I'm so tired of award shows, ughh~
Manuel's mom dropped off some cream puffs & chocolate covered strawberries like at the crack of dawn this morning (4:15am on her way to work). She wants to open up a cream puff bakery shoppe.
That's all she's been talking about for the past week.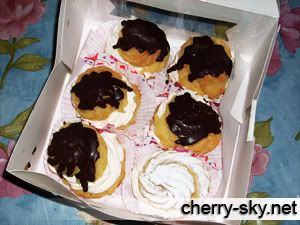 Sun, February 10th '08
Early Valentine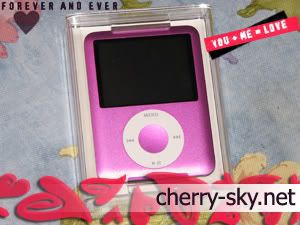 Manuel gave me my Valentine's day present early.. like always.
He got me the new PINK iPod nano. I don't want to use it until I get a cover for it so Kaylie & I are going to Target today to get one.
Then we're meeting Heather & the kids for lunch at either Home Town Buffet (again) or IHOP. I also have to go into work for a few hours tonight, ughh~ It'll be over-time so it's not that bad. I told them I'd be there at 5pm and hopefully I'll only have to stay until 7-ish.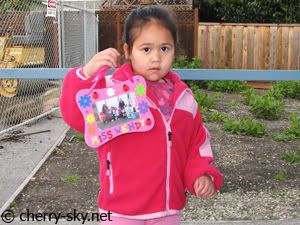 Friday was Kaylie's director/teacher's last day at her pre-school. So she made her a frame with a picture of the class on Halloween. She LOVED it, of course.
//
Index