Archive for the 'General' Category
Sun, April 20th '14
2014
♥
Comments Off

on 2014
Mon, August 27th '07
Dentist & Stationery
The numbness from the dentist is finally wearing off. 🙂 I had my two silver fillings (from when I was a kid) replaced today with white composite. Now one more appointment and I'm dentist-free until my 6 month check up, whoohooo~!!
Afterwards I went to Kinokuniya since it's right down the street. I got 5 letter sets, 3 mini notepads & 5 files folders.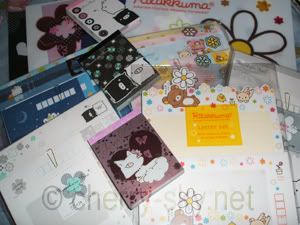 Penpals anyone??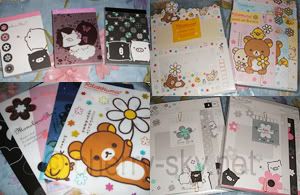 Manuel's been in XBOX heaven since he got his new 360 yesterday. If you haven't read the sidenote.. it's his early birthday & Xmas present (so he says). My sister is always saying, "Don't you get mad that he plays games all the time?" I honestly don't care. It keeps him from bugging me plus Kaylie and I do our own thing anyway. Maybe that's the secret to a long relationship, hahahaha~
Our PoliSci class that we're on the waiting list for got changed to Wednesday nights instead of Mondays. Now I don't think we're gonna take the class since that's the night my sister goes to church, hmmmph.
Here's the Friday 5 since I forgot to do it:
R e a d m o r e . . ?
//
Index