Archive for the 'Movies' Category
Tue, November 11th '08
Sprinkles, Please
 
Sprinkles Cupcakes ♥ Sprinkles Cupcakes ♥ Sprinkles Cupcakes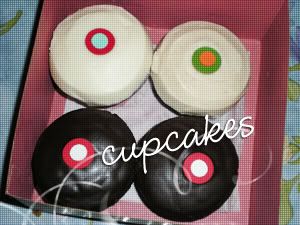 Sprinkles Cupcakes ♥ Sprinkles Cupcakes ♥ Sprinkles Cupcakes
Waited in line for 10 minutes today for a Sprinkles Cupcake. I actually bought 13 (only 2 were mine). I got pumpkin & red velvet — the pumpkin was really good & very moist.. still haven't had the red velvet one! There are only 5 locations right now so if you live near one I suggest you give it a try. :cheery:
Today I was off from my full-time job at the school. It's extremely nice to have "real" holidays off. :normal: People who work in retail know exactly what I'm talking about. BUT.. I went to my 2nd job today from 8am – 12:30pm. I normally work there Tues. nights so I thought I'd just go in for a few hours during the day instead. So NO DAY OFF for me, sigh~
I REALLY need to stay out of the mall! I did A LOT MORE shopping, gah~ This check was going to be super tight plus I'm leaving for a conference in LA for 4 days this Thursday but I"ll manage, haha~
I want to go to Downtown Disney while I'm there, too.
We won't have time to go to Disneyland like we first planned but I still want a little Disney memento. We'll be right around the corner so why not?!!
Sun, June 29th '08
日本語 & Wall•E
Yesterday I picked up Instant Immersion Japanese from Borders. Kaylie & I were listening to CD 1 in the car on the way to her swimming lesson, hehe~ She sounded so cute repeating the words. I've been practicing the hiragana characters a lot lately.
After swim class we saw Wall•E. It was cute but the beginning was a little on the slow side. Once it picked up it got a lot better.
Rating: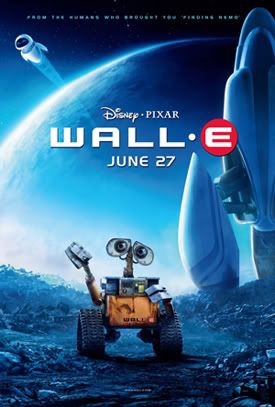 I'm feeling lazy~!! I was suppose to go see Wall•E today not yesterday with a friend & her two girls but now I really don't want to go, aghh~ I feel bad for flaking. BUT she hasn't tried to call me so I don't feel THAT bad.
Think I'm gonna go practice my 日本の now..
06/28 – Leanne
//
Index