Archive for the 'Work' Category
Sun, June 21st '09
Busy Havin' Some Fun..
HAPPY FATHER'S DAY~!!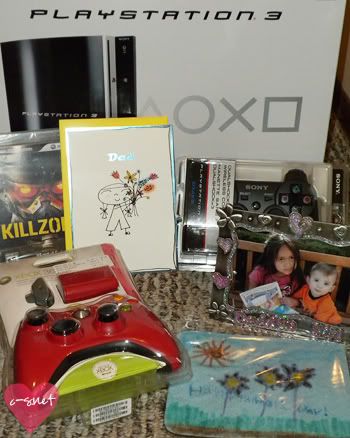 Manuel surely got lucky this year!
Kaylie made him a mouse pad at school & got him a red XBOX360 controller & a Daddy's Girl picture frame. I ended up getting him a PS3 which came with a free extra controller & bought KillZone2 for it. I didn't want to spend $400 but figured it'll be his Father's Day & Anniversary present, hehe~ Our 4yr wedding anniversary is in 4 days.
We ate at The Cheesecake Factory with my family. It was a bit stressful & irritating in the beginning since we got there 30+ minutes before anyone else!
They were about to give our table away but luckily my family showed up with like a minute to spare, geeze~
---
I can't believe how time has been flying lately. I've been pretty busy the past two weeks but mostly doing fun stuff! 😉
I have been on the internet but only to do a few things:

Pay bills
Dress up Poupee
Check/Respond on FaceBook
So my emails & rss feed have been off the charts!! I started going through my 1,091 emails last Sunday but stopped when I had 465 left. I finished going through them at school yesterday whilst listening to the lecture, haha~ My rss feed has over 300 items but I'm going to start working on that later~
So I'll begin by listing off what's been going on lately..
Sat, May 23rd '09
Two Week Recap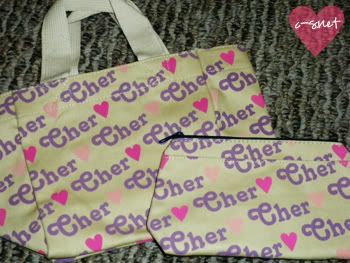 So sorry for abandoning the blog these past two weeks. Last week (05/11 – 05/15) was horribly stressful, work wise~
This past week (05/18 – 05/22) has just been plain busy everyday after work. Work was actually SO MUCH BETTER!
So let's begin with last week.. At work it was only two of us with 9 kids ALL DAY until 2pm when the part-time Teacher's Assistant comes in. So we're both running around trying to feed, change, play with, put to sleep all these kids (age range from 4months – 2yrs old). Talk about stressful!! We both wanted to just cry by the time Friday came.
So, on Friday I picked up two packs of Smirnoffs to relax and unwind. I watched Taken which was such a good movie! RATING:
My weekend was nice — I just lounged around & went to the pool.
This week has been so much calmer at work. Well, this is mostly because we've only been having 4 – 6 kids per day (talk about a "Thank You") So we haven't stressed at all. On Tuesday I had my first observation for my Montessori Training that went pretty well but I was so nervous about it. She was there for 3hrs!! Luckily we only had 5 kids that day.
//
Index