Sun, November 14th '10
New BlackBerry Storm 2
I had a 4-day weekend & I truly enjoyed it!!
Although I did have a 6am meeting today 
but I was able to fall back asleep when I got home much to my surprise. I ended up taking a 4hr nap. :cheery:
For those of you that follow me on twitter you already know I got a new BlackBerry Storm 2~
I've had the original BB Storm since Feb 2009 and its caused me so much grief but by now I had learned to live with it. Typically the first model of any electronic device has its share of bugs & this was definitely no exception. My sister is actually on her 6th one! Every time I went to Verizon they gave me some excuse not to exchange mine so after a few tries I gave up & dealt with the problems. X_X
Anyhow.. long story short on Friday I fell while crossing the street & my phone went crashing down with me. (I'm fine just a few scrapes & bruises but I will survive. I was more embarrassed & in shock but luckily no one saw me, lol.) After the fall my phone would start to load like normal and then an ERROR message would appear.
After 8+ battery pulls with the same result I took it to Verizon. They were not able to fix my phone & none of the stores including the warehouse carried it anymore.. lucky me! So now I'm the happy owner of a BB Storm 2~~
Sat, May 23rd '09
Two Week Recap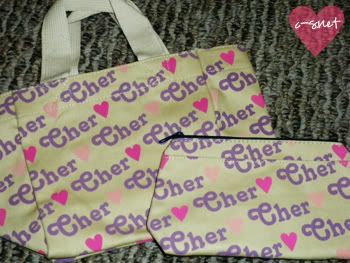 So sorry for abandoning the blog these past two weeks. Last week (05/11 – 05/15) was horribly stressful, work wise~
This past week (05/18 – 05/22) has just been plain busy everyday after work. Work was actually SO MUCH BETTER!
So let's begin with last week.. At work it was only two of us with 9 kids ALL DAY until 2pm when the part-time Teacher's Assistant comes in. So we're both running around trying to feed, change, play with, put to sleep all these kids (age range from 4months – 2yrs old). Talk about stressful!! We both wanted to just cry by the time Friday came.
So, on Friday I picked up two packs of Smirnoffs to relax and unwind. I watched Taken which was such a good movie! RATING:
My weekend was nice — I just lounged around & went to the pool.
This week has been so much calmer at work. Well, this is mostly because we've only been having 4 – 6 kids per day (talk about a "Thank You") So we haven't stressed at all. On Tuesday I had my first observation for my Montessori Training that went pretty well but I was so nervous about it. She was there for 3hrs!! Luckily we only had 5 kids that day.
//
Index