Sat, May 23rd '09
Two Week Recap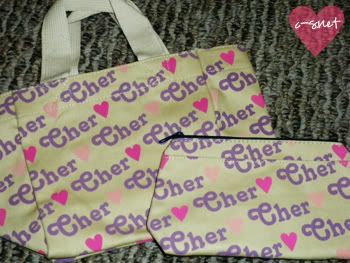 So sorry for abandoning the blog these past two weeks. Last week (05/11 – 05/15) was horribly stressful, work wise~
This past week (05/18 – 05/22) has just been plain busy everyday after work. Work was actually SO MUCH BETTER!
So let's begin with last week.. At work it was only two of us with 9 kids ALL DAY until 2pm when the part-time Teacher's Assistant comes in. So we're both running around trying to feed, change, play with, put to sleep all these kids (age range from 4months – 2yrs old). Talk about stressful!! We both wanted to just cry by the time Friday came.
So, on Friday I picked up two packs of Smirnoffs to relax and unwind. I watched Taken which was such a good movie! RATING:
My weekend was nice — I just lounged around & went to the pool.
This week has been so much calmer at work. Well, this is mostly because we've only been having 4 – 6 kids per day (talk about a "Thank You") So we haven't stressed at all. On Tuesday I had my first observation for my Montessori Training that went pretty well but I was so nervous about it. She was there for 3hrs!! Luckily we only had 5 kids that day.
Fri, April 10th '09
A little update..
I know I haven't been here lately.. it's always hard after I've been gone for awhile to come back and start that first post.. so much to say but don't know where to start type of thing~
I have been on the web.. either on Poupée or paying bills; nothing much has changed there, hehe~ AND I haven't been crazy busy like I use to.. so yep, there's really no excuse why I'm not posting or visiting.. just that I'm being lazy, sorry! First off, I need a new layout badly — if I can only pry myself away from Poupée~ 😆
Some bullet points of my life these past few months:
Kaylie turned 5!
Registered her for Kindergarten
Became Assistant Director at work
Became a Poupéeholic
Got the new Nikon S630 camera
Be back soon~!!
Check out my booklog:
//
Index